Wagner the Perfect Fit for Absegami Outfielder Same Daggers
Sam Daggers, a junior at Absegami and a Galloway resident, is a country boy. He grew up in the south before moving to New Jersey…
read more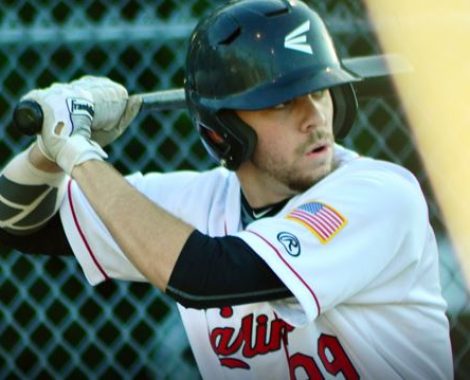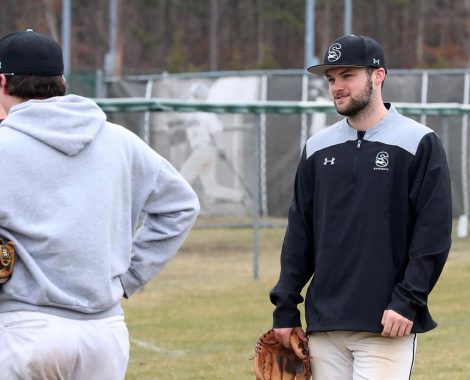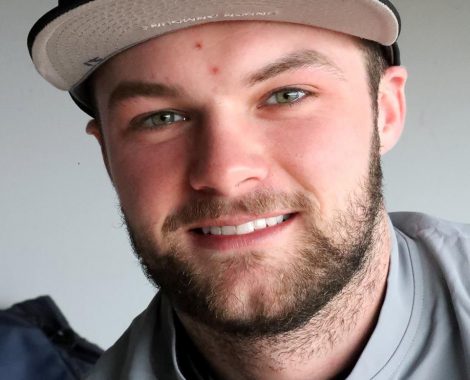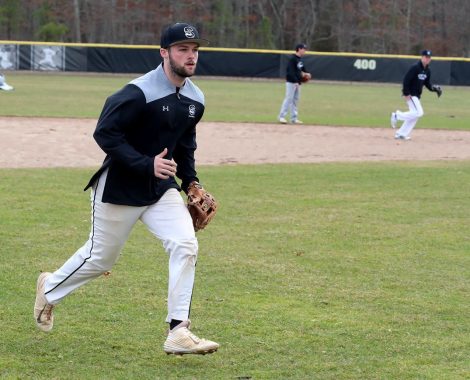 Stockton Baseball Keeps Expectations High
It has recently become too familiar.
Stockton University's baseball team finished below .500 in each of the past two seasons, including 15-19 in 2017, when the Ospreys fell one win short of qualifying for the New Jersey Athletic Conference Tournament…read more
Older News:
Northfield hands Hammonton first loss: ACBL roundup
Dan Healey hit a walk-off two-run home run with two outs in the bottom of the eighth inning to give Northfield a 2-1 victory over Hammonton in the Atlantic County Baseball League on Tuesday.
Ethan Mesey pitched seven innings for Northfield (4-4), giving up one hit and striking out five. Seth Couchoud got the win in relief. 
Brad Mountain threw a complete game for Hammonton (4-1), striking out nine and giving up five hits. Mountain also doubled for Hammonton's lone hit.
______________________________________________
Champs for the First-Time Ever! 'Cats Defeat VCU in A-10 Finals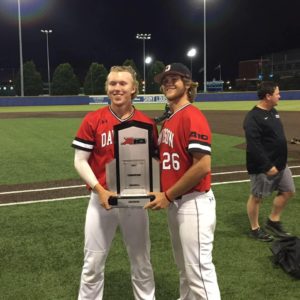 ST. LOUIS, Mo. – After forcing an if necessary game earlier in the day, Davidson knocked off top-seeded VCU, 11-4, in the finals of the 2017 Atlantic 10 Baseball Tournament Saturday night at Billikens Sports Complex, to claim its first-ever championship in the program's 115-year existence.Making their second straight championship game appearance as the sixth seed, baseball becomes the school's first team to capture an A-10 tournament title since joining the league in July of 2014, after 74 years in the Southern Conference.
In addition, the Wildcats (32-24) will make their first-ever NCAA Tournament appearance next week. The selection show will be televised live Monday, May 29 on ESPN2.
After the Rams scored three times in the top of the fourth to grab the early advantage, Davidson responded with 10 unanswered, highlighted by Tournament Co-MVP Alec Acosta's record fifth home run of the postseason.
The 'Cats put up five runs in the bottom of the fourth to not only tie the game but take the lead. Senior Will Robertson broke the shutout with his 18th home run of the season, the most in a single-season in Davidson history. The team added two in the fifth, three in the seventh, and one in the eighth to solidify the victory.
With just one career home run coming in, Acosta finished the six games with 13 hits, 5 HR, 10 runs and 11 RBI.
He shared MVP honors with starting pitcher Durin O'Linger, who made three appearances (two in relief), picked up two wins, and fanned 11.
They were joined on the A-10 All-Tournament Team by Eric Jones and Josh Hudson. Jones finished the tournament with one hit shy of the tournament record, pulling in 14 hits and scoring seven times. Hudson delivered a dynamic performance in the 'Cats first championship game earlier, going 6.2 innings where he allowed just two hits and struck out five.
______________________________________________
EHT grad Swentkowski named first-team NJAC for Stockton baseball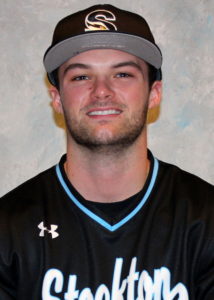 Swentowski, a sophomore, was the only Stockton baseball player named to the New Jersey Athletic Conference first-team. The third baseman hit .339 overall and .291 in conference play. He started 31 games, led the Ospreys with a .413 on-base percentage and tied for the team lead with 38 hits. He was also second on the team with a .366 slugging percentage and tied for third with 19 runs scored.
Freshman second baseman Mike DeSenzo, who hit .253 for the season and .317 in 18 conference games, was named to the honorable mention team.
He had 20 hits, six stolen bases and nine runs scored in conference play.
The Ospreys finished the season 15-19 overall and 7-11 in the NJAC.
_____________________________________________________________
Hot-hitting Absegami streaks toward playoff berth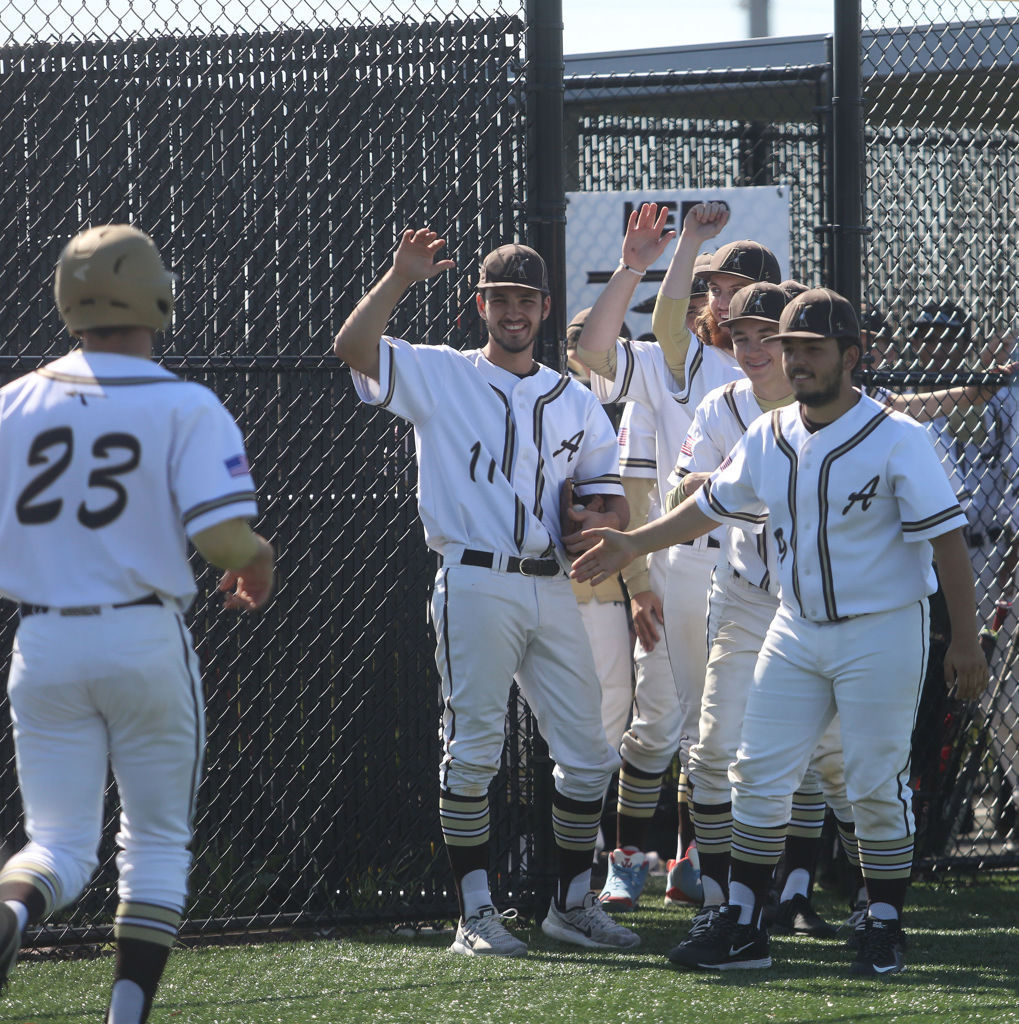 Absegami High School baseball players, Sam Daggers, left, and the team celebrate after he runs home and scores against Atlantic City High School's team in Atlantic City on Tuesday afternoon. Tuesday May 9, 2017. (Viviana Pernot / Staff Photographer)
The Braves pounded 12 hits in a 12-2 win over Atlantic City on Tuesday at Chelsea Heights turf field, evening their record at 7-7 just before the 15-game cutoff for NJSIAA playoff eligibility.
Zach Fryling pitched six strong innings, scattering five hits and striking out three. He also helped his own cause with three hits, including an RBI single, and scored two runs.
"My focus always has just been on throwing strikes and getting the job done, and that's what I did today," said Fryling, a junior from Galloway Township. "When I'm pitching, that's my main focus, because I'm out there more than one inning, but when you're up at bat with a runner on base, you've got to just do your job."
Sophomore Sam Daggers had three hits and five RBIs, including an inside-the-park, three-run home run in the seventh inning to complete the scoring. He also came on to pitch a scoreless seventh, striking out two.
Dylan Scaranda hit a solo home run, Kevin Snyder had three hits and scored two runs and Ray Lewis had a two-run single to get the Braves rolling in the first inning against Atlantic City starter Frank Curtin.
"The last four or five games, especially, we've really turned our offense on and flipped the switch when it comes to confidence at the plate," Daggers said. "And that's what our big thing was at the beginning of the season. I just didn't think we had the right confidence and mindset, and the last four games we've clicked into gear. We really showed what kind of team we can be."
Anthony Pikus and Nick Abrams had RBI hits for Atlantic City, which was coming off an upset of Vineland on Monday. The Vikings fell to 10-8 but have already locked up a spot in the South Jersey Group IV playoffs.
Fryling seemed to get stronger as the game went along, allowing only one hit in his last four innings of work.
"Zach is a throwback, bulldog pitcher," said Absegami coach Brian Wastell. "He wanted to come out in the seventh and pitch, but we have to be smart with him. He's 4-1 on the season. He's an all-conference caliber pitcher, and he just goes out and does what you ask him to do. He leads off, he plays short and he pitches. He's just a very good athlete."
It was the second straight impressive starting performance by an Absegami pitcher, as Ryan Hillesheim threw five strong innings in a win over Cedar Creek on Monday. "That really helps," Wastell said, "because the new pitch count (rules) do change things a bit."
Absegami opened the season by losing four of five games and has struggled away from its home field in Galloway. But the Braves are picking it up at the right time, with six games left on the schedule before the start of the South Jersey Group III playoffs on May 22.
"We started the season with a mix of a lot of youth and then even some green seniors, experiencewise," Wastell said. "We started a little bit defensive instead of being aggressive in attacking the game. Now in the last couple weeks they've gained confidence and realized that they can play with anyone. We've been seeing the ball really well, hitting the ball and being aggressive at the plate."
Despite the youth movement, Daggers said he doesn't consider it a rebuilding season, especially now.
"We want to keep this going into the playoffs, as far as we can do it," he said. "Let's get these seniors a couple more wins, and hopefully a nice playoff run before they leave. They deserve it, so us young guys are going to do what we can do."
Absegami 400 131 3—12 11 0
Atlantic City 100 100 0—2 4 2
2B—Snyder AB. HR—Daggers, Scaranda AB.
WP—Fryling 3K. LP—Curtin 4K.
Records—AC 10-9; Absegami 7-7.